Are you not familiar with the proper way to organize your basement? You will be motivated to organize and declutter your basement with our basement storage ideas. Any home gets benefits from creative and invaluable ideas. Additionally, these basement storage ideas can help you make better use of left over space and streamline your home and lifestyle.
Fortunately, many DIY enthusiasts don't like clutter. So, they put their organizational skills in the basement area. We have crafted some ideas to make your life easier. Check out our indigenous and attractive basement storage ideas. Take your pick from any of them.
Assessing Your Basement Storage
First of all, you need to determine your storage need and focus on three things; keeping, donating and throw away. Consider donating the item if you have not used it for a long period of time. If the item is not in a condition to be used, it should be disposed of in the trash. The decluttering process may lead to the discovery of a board game or tool that you have been searching for quite some time.
Create a storage plan depending on your basement storage need; whether you're considering using a corner or unused area for bulky items, consider adding a drawer or cabinets to put these items in.
9 Genius Basement Storage Ideas You Need to Try
You can turn your disorganized basement into a catchy and attractive organized space that would be helpful for all of your family's storage needs. Let's get started.
1. Decluttering and Organizing
Let's clear out the trash in your basement if you didn't do it in a while. It's possible that you'll find a hidden mess you've accumulated over the years. Because basements are subterranean, they tend to be damp and prone to the growth of mold and mildew. Keeping sensitive items like collectibles, antiques, and other items can be challenging.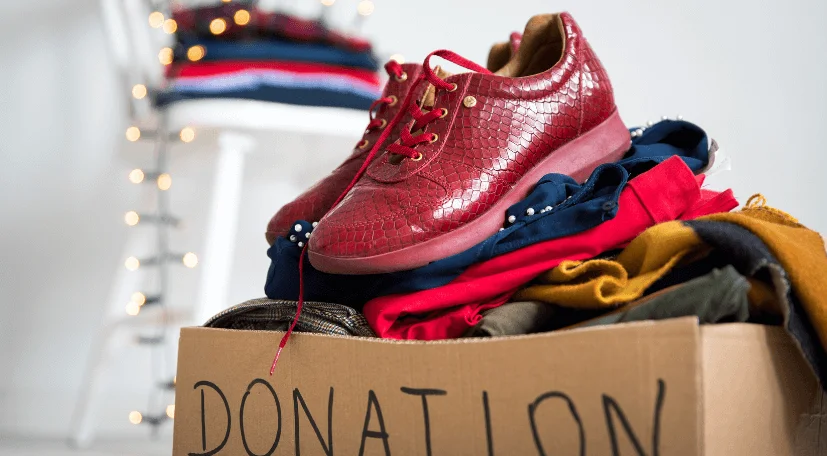 The next step is to categorize the items and place them close to one another once the shelving unit has been assembled. To accomplish this task, it is a great method for organizing your items by season or use. For example, you can store camping and sporting equipment in the same vicinity and decoration and extra clothes by season.
2. Maximizing Vertical Space
You can store your items effectively by using mounted shelves. By taking advantage of vertical space, you can maximize the cleanliness of a basement and the storage capacity for your belongings. Do this by building vertical racks, or you can also get it through a trusted online store; the choice is yours. Storage of bulky items, like artificial bicycles and Christmas trees, is made easier by using overhead racks. Up to 250 pounds can be accommodated depending on the unit; utilize these spaces.
Usually, people neglect the ceiling as a feasible storage place. However, the top is the perfect place to put all your supplies; we often don't need to access them. It's a perfect location to put your Halloween and Christmas decorations. Furthermore, it's a great way to free up some space in your cluttered basement.
3. Creating Custom Cabinets and Shelving
Look for built-in cabinets and drawers or pantry shelves that have pull-outs for easy access since it is a very convenient way to organize and store multiple items at a time with a great variety of racks. You can also use an adjustable shelf to organize your basement storage or any room. Its notches allow you to change not only the length and height of the shelves but also the spacing of individual shelves based on your needs. A variety of adjustable shelves are available, including those made of wood, metal, and rubber.
We recommend you go with metal shelves with doors and avoid wood and rubber adjustable shelves because the moisture in the floor can wick upward and cause damage to the shelf and your belongings. Otherwise, utilize the corner of the basement to put the cabinet there.
4. Utilizing Under-Stair Storage
Under the basement stairs, you will find empty storage space. Consider building custom drawers or installing shelves for bookcases in this area.
The space can also be used to create a hidden storage area or a display area for decorative items such as a wine rack.
5. Incorporating Multi-functional Furniture
Give your basement a peaceful and pleasing environment by incorporating storage ottomans or benches into your basement, placing a coffee table with hidden storage, and installing fold-down desks or mobile work tables. When your table is not in use, you can fold it down from your wall. A simple DIY project can be created using hinges, or the designs can be purchased as they are. This clever double-duty table has attracted a lot of attention as a fold-down table.
Don't forget to choose an opulent multifunctional sofa bed couch or Murphy bed. These decent design ideas are ideal for organizing basement storage or small spaces.
6. Installing Pegboards and Slat Walls
When it comes to choosing between pegboard and slatwall, there are virtually no limitations. When it comes to storage space, load capacity, aesthetics, quality, durability, ease of installation, and variety of hanging accessories, chalkboards are probably the best choice.
You'll get an aesthetic and pleasurable look for your furniture, plus they're easy to maintain.
7. Creating a Workshop or Hobby Area
Making a workshop in your basement is a good idea. It's pretty common now in different parts of the world. You can also set up workbenches and other storage tools for storage items, but at the same time, you can utilize this place for different hobbies.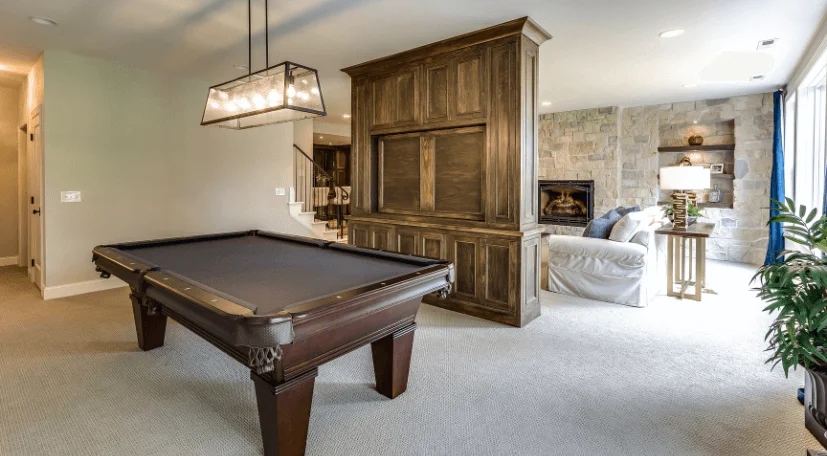 It would be ideal to place a tennis game or a library table here. Install pegboards in the basement to provide additional storage space. You can hang any material with the help of the pegboards. Basement spaces should be inspirational and functional in order to facilitate productive work.
8. Utilizing Open Shelving and Baskets
It does not matter whether you are building open shelves in your kitchen or basement; they can serve a variety of purposes. Open shelves can be customized or purchased according to your preference. Ultimately, it is up to you which option you choose. It is undeniable that open shelves have a breezy appeal. It is just a matter of loving it or leaving it. They require a small investment to install, but they can add additional style and functionality to your home.
It looks good to have open shelves in your basement- you can display decoration pieces and stuff like books on them. Along with it, the vibrant basket can go on the side table or in the corner of the basement to make your room look better.
9. Ensuring Proper Lighting and Ventilation
Because basements are located below ground, they are generally regarded as dark, damp spaces. Because of this, homeowners do not wish to maintain them in an organized manner. Fortunately, there is a way to change this. If you wish, you may install more lights in your basement and allow natural sunlight to enter. You can also consider led standing lights as they're easy to move and don't require installation.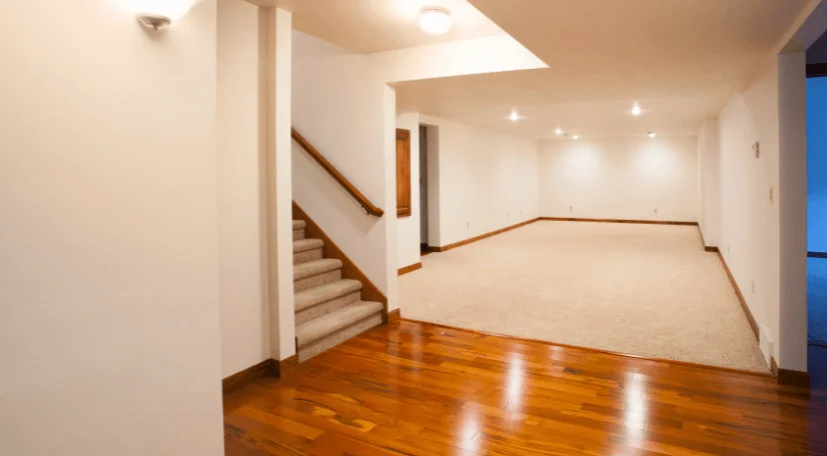 Since basements are underground areas of your home, they require proper ventilation and a humid environment. Keep your basement optimally ventilated by incorporating a dehumidifier and floor fans. Alternatively, exhaust fans can be installed with connections to vents throughout the basement. You can easily install these fans by digging a hole in a wall or installing them in a window.
As important as other things are, security maintenance must also be taken into account. To maintain a high level of security, install cameras and solid bars on doors and windows. Intruders will not be able to kick your basement if you have excellent security.
Tips For Maintaining a Well-Organized Basement
There is no doubt that our basement is prone to becoming messy and unkempt. In the same way that we regularly clean our rooms, we need to regularly clean our basements as well. If you are truly interested in maintaining your basement, you need to make a decision on the spot. Let's follow some steps to maintain your basement regularly.
Regularly declutter your basement: Decluttering is the best and first step to maintaining your basement. This sound relatively easy, depending on the size and state of your basement. In the case of a major issue, you may be suffering from an "out of sight, out of mind" disease, which means if you do not see the problem often, you may not be bothered by it.
Keep Your basement clean: Maintaining a clean basement is essential for keeping dust bunnies and cobwebs at bay. Brooms, mops, and vacuum cleaners are required to clean your basement. Managing mold and mildew will help you control the smell of your basement. Also, a dehumidifier can be helpful, especially in hot weather.
Follow a regular maintenance schedule: Maintenance should be scheduled weekly and monthly for basement improvements. By doing so, you will be able to keep up with maintenance and manage it easily. The following tips will help you reduce energy usage and save time and money every month:
● Clean furnace filters
● Clean heat vents
● Make sure there is proper ventilation
● Pest inspection each month
Continuously improve your basement organization system: Don't be lazy in organizing your basement from time to time. If you decide to continuously improve your basement storage, then you'll not face any difficulty while managing this.
FAQs About Basement Storage
Q1-How can a basement be decluttered in the shortest amount of time?
Organizing the remaining items into appropriate categories is the most efficient method of decluttering a basement. To save time, consider purchasing pre-assembled shelving units.
Q2-What is the best way to store items in the basement?
It is possible to store items in the basement in a variety of ways. Making your basement storage-ready is the first step. Keeping mildew, mold, and humidity at bay. Purchasing shelving units and storage containers will allow you to store your items effectively once your basement is ready. Organize items by category and arrange like items together for quick identification.
Q3- When your basement is cluttered, what is the best way to organize it?
To effectively organize a cluttered basement, you must first draft an organization plan that is tailored to the layout and inventory of your basement. The next step is to take an inventory of your items and sort them into three categories: items you wish to keep, items you wish to donate, and items you wish to discard. The next step is to prepare your garage for storage by eliminating any moisture and potential flooding after you have separated your items. To organize your items according to season and category, purchase shelving units and storage containers.
Conclusion
You must have enjoyed our basement organization ideas. What organization system did you choose for your basement? Did you follow any yet? Our goal was to provide you with the simplest and most enjoyable steps. We encourage you to take a before and after photograph and share it on your social media accounts if you have really followed our ideas, especially if you are proud of your organizational skills.